To view comments or leave one yourself just click on the date above.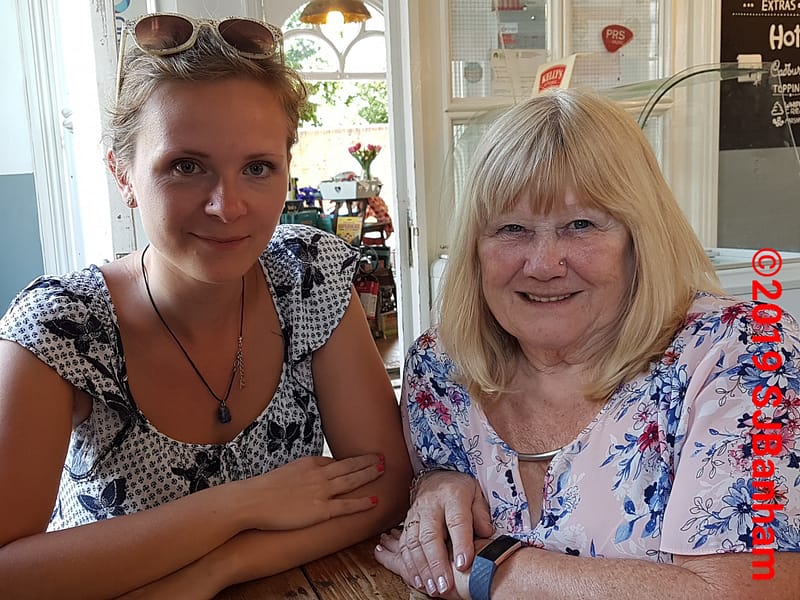 Hello Blog, remember me? No? I don't blame you, it's been a while. I think the last time we spoke I had just been interviewed by Jay Artale for an online travel book site and I promised to come back soon. Well, they say the road to hell is paved with good intentions and, whilst I had lots of those, I found there were lots of potholes in my road too. It's been a real roller coaster of emotions these last few months. Lots of highs but also lots of crashing, gut wrenching, lows. Hey ho, who said life was meant to be easy?
Despite some painful moments we have had some amazingly good times. I have been on the radio!  At the end of July I was invited on as a guest by Sarah Banham to her programme 'Writers Block' on Colne Radio, and, rather nerve wrackingly, I was on with book reviewer Hannah Read (that's us pictured above) who was reviewing my book live on air. Fortunately she liked it and gave me a fabulous write up on her blog Pages, Places, and Plates as well as some super press on the radio. Pop over and have a peek. Hannah writes one of the best blogs on the net, full of information and recommendations for books she's read, places she's visited, and places to eat. It's a lovely site so while you're there have a nose around – after you've finished reading my review of course 😀
https://pagesplacesandplates.wordpress.com/2019/08/03/a-kiss-behind-the-castanets/
There's a link to the radio programme too if you missed it and fancy a listen.
https://www.podbean.com/media/share/pb-a3zi3-bd2dc9?fbclid=IwAR2E0y9mwZNXXZ_fw1tO5Fe92uc6Xcb1wE1AXSZYat25kGu5hnkQR9A9y94#.XXY4cy1–dw.facebook
The book is still going great guns and getting good reviews, it has been featured on the internet as 'Book of the week' and I have sat in the 'Sunday Spotlight' – a day long chat where members of the 'We Love Memoirs' facebook group could pop in and out ask questions, share stories, talk about the book, and anything that spins off from there. It was fun. Just like a long coffee meet up with friends.
My next book 'Life Beyond the Castanets' is with the publishers and is due out towards the end of March 2020. Exciting times. I'm having to sit on my hands so that I don't blurt out any more just now. I'll save that for later. In the meantime I am busy choosing the cover. Not as easy as it might sound – there are so many ideas going around in my head and so many photos to choose from.
Some of the 'ups' this year: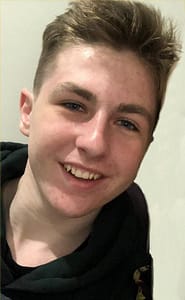 We have swelled with pride at watching Findley go off to Uni…………
……..and we are watching Eva getting ready for college.
She has opted for art, modern history, media and,
just because she's a clever cookie, creative writing.
Christian is building up a huge following as a photographer specializing in doing car shoots and he has been commissioned to take photos and write an article for the Ford magazine. The grandchildren never cease to amaze us with their talents. Proud grandparent? Just a bit. Super proud of all of them.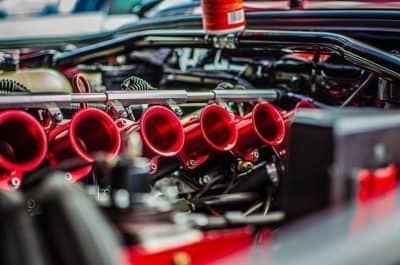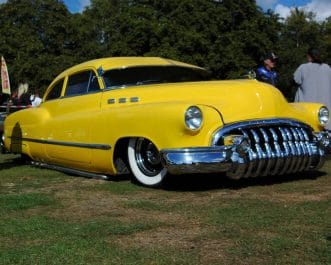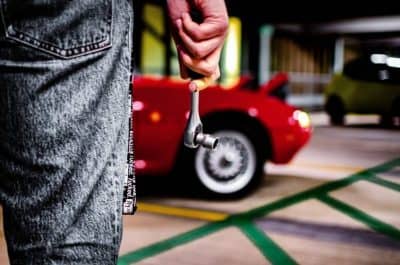 https://chrisclarky2822.wixsite.com/mysite
Do you want to hear what I did earlier this year? I'll tell you anyway. I decided that I wanted to get fit, lose weight, live a bit longer etc so I bought a Fitbit. Anything that gets me out of my chair and moving around has got to be good for me, right? I'm not a lover of exercise and my hobbies are mostly sedentary so I need to move more. Until I bought the Fitbit I was tracking my daily steps on my phone, which was ok until I forgot and left it on the desk or on charge for a couple of hours. At best it only recorded a fraction of the day's total i.e. I'd been shopping, met Suzanne for coffee, and done a load of housework and amazingly only walked 46 steps  – you get my drift. Something to wear on my wrist 24 hours a day, something I wouldn't forget and leave at home when I went for a walk would be the bees knees.
Being mostly sedentary I decided to take it easy at first and aim for 5000 steps a day. Not a big total but still a couple of miles more than my phone said I was doing, so  trying to get in the 5000 steps I have been footing it out around the zoo, going for long walks in the woods, and even sometimes marching on the spot while I'm busy doing something else. I was doing so well that I decided that I would go for a run.
Brain said 'You're doing good, Jeanie. Go jogging'
Knee said 'What do you think you're playing at! I'm not having any of that.'
Arthritis says 'Hang on, be there in a jif.'
So, months of agony and physiotherapy later I'm trying to avoid surgery and a knee cap replacement. 5 months on and I'm still limping but it is getting better.
So much for keeping fit!
Apart from a couple of weeks in September we haven't been back to Spain and I miss it ,so, as we aren't going back for a while, I decided to bring Spain to us and made salmorejo, a cold, thick soup that is so typically Andalucian.
The salmorejo recipe is included in my next book so, as a taster (d'you see what I did there 😉 ) I'm letting you have a sneaky peek and sharing it here. This recipe was given to me by my friend Dolores and it doesn't get more authentically Spanish than this. It's an old recipe handed down to her by Rafa's mum. So yummy.
You take these:
1kg (2lb) tomatoes. Or you can use 2x14oz cans of chopped tomatoes.
150g (5oz) bread with crust. (better if the bread is a day old)
1 garlic clove
100 ml olive oil. (3.64 fl oz)
5ml (1tsp) fine salt.
1 small green pepper.
Topping:
2 Hard boiled eggs
Tiny pieces of chopped Serrano ham – about 30ml (2 tbsp)
Tuna.
You do this:
Hard boil the eggs and keep to one side.
Soak the bread in water.
Peel the tomatoes and put them in a bowl and chop into chunks.
chop the pepper and garlic and add to the bowl along with the olive oil.
Drain the bread well squeezing out the water and add it to the mix.
Salt to taste.
Place all of this in a blender or use a hand mixer and pulp to a fine creamy texture.
Chill until ready to eat.
Divide the mixture between 4 bowls. Chop the hard boiled egg and drop in the centre of each bowl of salmorejo. Sprinkle with the chopped jamon. Top each dish with about 5ml (1tsp) of tuna.
To finish swirl a drizzle of olive oil on top.
And you get: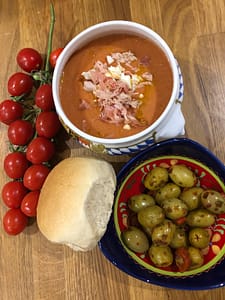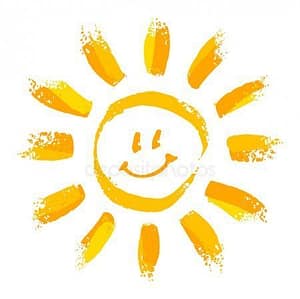 Sunshine in a bowl (tapa for 4)
¡Disfruta!
Til next time. Hasta luego.