It's my new book and the start of my travel guide to Seville.
To view comments or leave one yourself just click on the date above.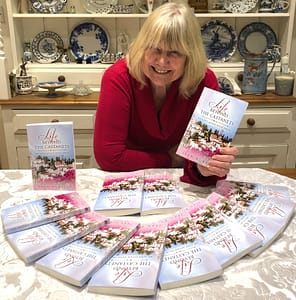 In this awful time with the coronavirus, in the Roberts household at least, good things are happening. My new book is here. My pre-release copies arrived on Sunday and went straight into quarantine until Wednesday when I could excitedly open the box. Since then I have been busy distributing them as best I can with the help of my daughter who has been doing socially distancing delivery for me , and dropping them at the post office.
My first book 'A Kiss Behind the Castanets' took us up until the time that we were happily ensconced in our new home in Acerico. 'Life Beyond the Castanets' picks up from where that left off, introduces new people, takes us outside of Acerico, and even takes a quick dip into the past where 1960's Romford was an exciting place to be. The past is what makes us who we are today and I have indulged myself with a delve into a memory that always leaves me with a warm glow. Trust me it is relevant to the rest of the story.
We haven't been able to get to Spain recently as the ferry we were due to take in March was cancelled, as was the subsequent one for May, but I have been visiting through photographs, phone calls, and online chats with my friends in the Puebla Set. The Puebla Set? If you haven't heard about them don't worry, you soon will. Their friendship has enhanced our life in Spain, added fun, a touch of craziness, a world of new experiences, and a lot of love. That's for another post but, when you meet them, you're gonna love them.
I may not be in Spain, but Spain is in me. It is buried deep in my heart and under my skin. If I can't get to Spain I will just have to bring Spain here. My current project is to work on a travel guide to Seville, where to eat, where to stay, where to visit. My own personal favourites. So, coming soon…………… my town……….. Sevilla!