Photos that accompany my first book, A kiss Behind the Castanets, buying a house in Spain.
A Kiss Behind the Castanets sounds as if it might be a romance. If there is romance involved it is a passion for a country, a way of life, and for the people of that country.
The title is a nod to my mum, who is no longer with us, and a song she used to love singing. It gives me a warm feeling to be able to do this for her so, for you mum, this is what your family are up to these days.
Apart from a few photos taken by our fabulously talented photographer friend, Nick Moore, these are just snapshots that we have taken ourselves so please don't expect perfection. My hope is that they bring to life people, places, and experiences that I have written about and help you to enjoy the book just that little bit more.
Where the wanderlust started.

I grew up listening to tales of the magical and mystical Far East.

My Dad in Malaya before the fall of Singapore.
HouseHunting
Below: As we stepped over the threshold of the small house on the left the ceiling landed at our feet!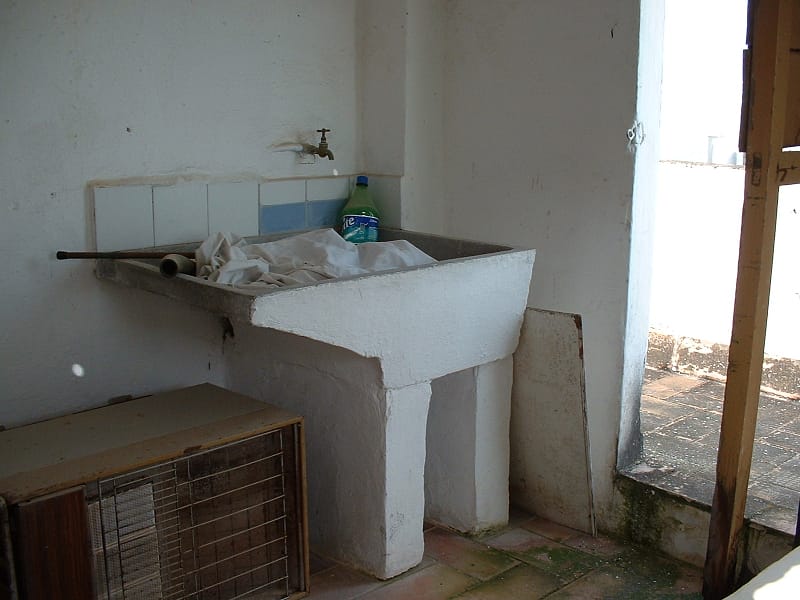 All mod cons. Many, including the one we eventually bought, had their own built in laundry.
Below :  My dream had come true of buying a house in Spain.
The Tardis
            "Small innit?"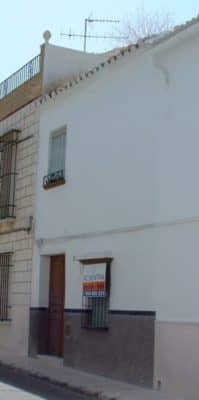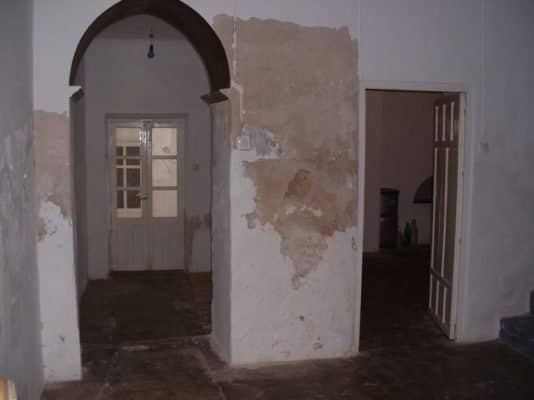 But on the inside…….
The kitchen before renovation and the only bathroom which would eventually become a swish en-suite for the new downstairs bedroom.
Our not so beautiful patio.
'A work in progress'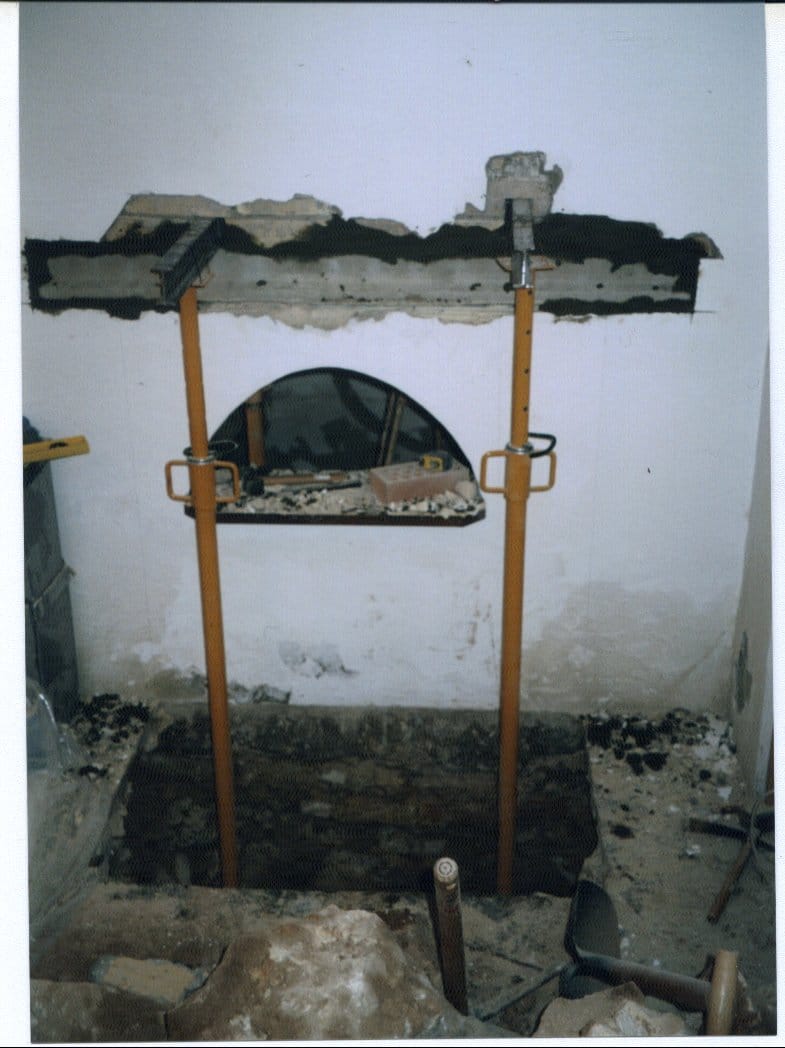 and continued to be for almost two years!
"Tony has left it perfect for you"

A safe place for children-NOT!
El Nacarino.
If there was a traffic jam in El Nacarino you could guarantee that these would be the cause.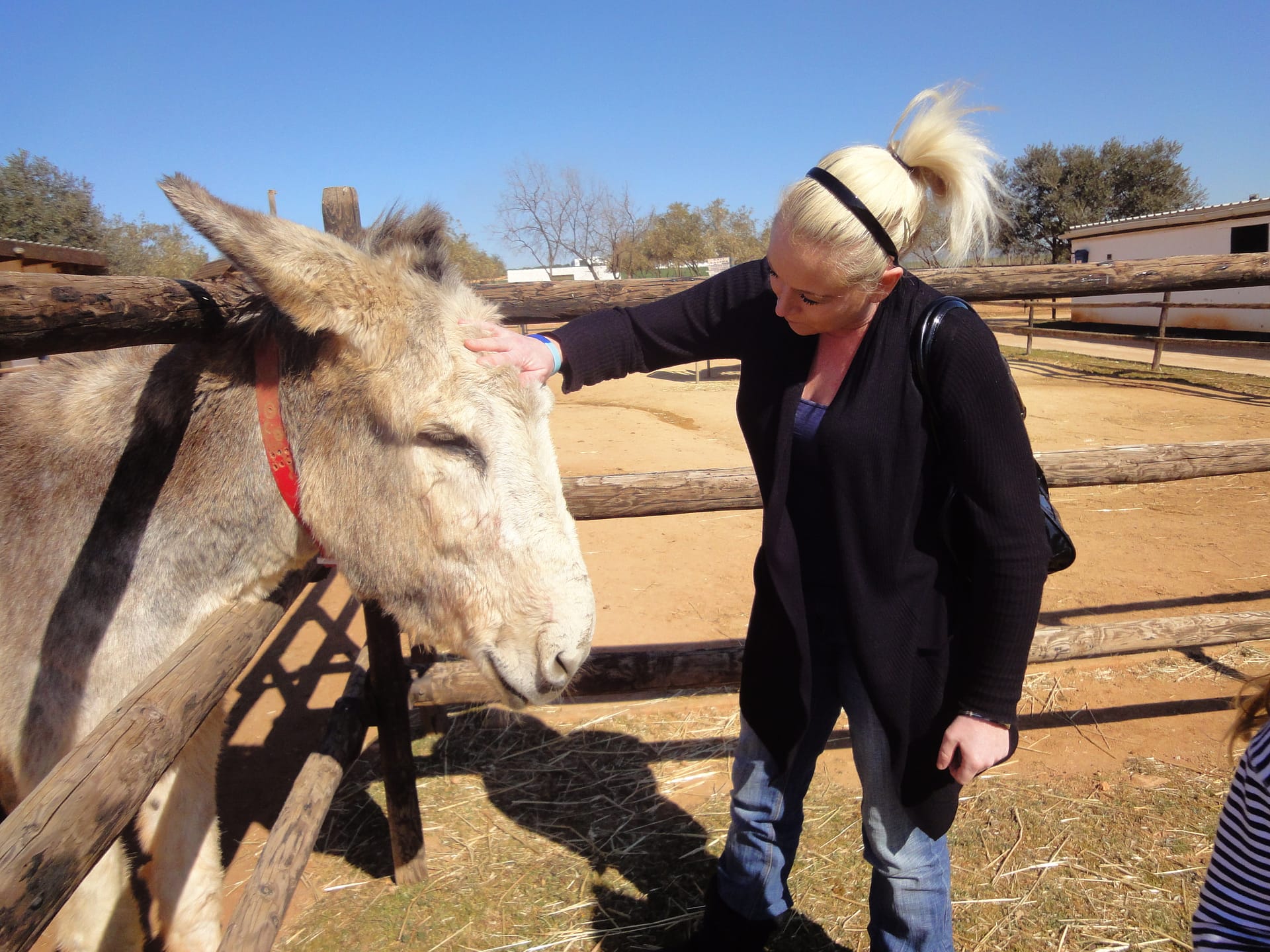 | | | |
| --- | --- | --- |
| | | From the rooftop the angel wings on the church bells looked like big ears and were nicknamed by us 'Mickey and Minnie.' As the bells rang the 'whoosh' they made could be felt through the house. |
| | |
| --- | --- |
| Silver thuribles with incense wafting the prayers of the faithful heavenwards. | Crowds cram into the narrowest of streets as the Virgin is carried through the town. |
At the end of her journey and
turned to watch the fireworks.

When the smoke cleared people were leaning over
balconies over where the fireworks had been ignited.
| | | |
| --- | --- | --- |
| And poof she was gone in a shower of sparkles. | | |
My darling neighbour Concha.

When I left El Nacarino I left a part of my heart right just there.
Kim taking a break from ripping up cardboard to put the rubbish out.
Shortly after this she upped sticks and moved to the Isle of Man.
| | |
| --- | --- |
| There's a party going on somewhere. | Is he Bill or is he Ben? |
Penitents – not the Klan.
| | |
| --- | --- |
| An eerie but splendid sight. | Many, like the man above, drag chains behind them. |
Buying a property in Spain, the second house.
Acerico.
Our first night in Acerico.

Surrounded by boxes and not looking forward to the task ahead.

Adrian's priority – because he could.

Furniture could wait for another day.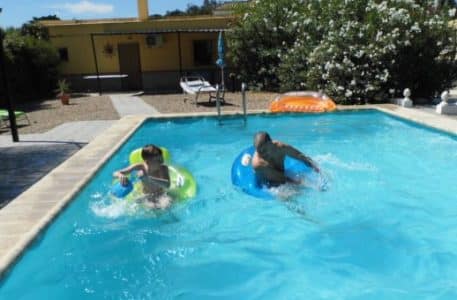 ​
Pool races. Findley narrowly winning by an inflatable.
Rafa y Dolores. The kindest people on the planet.
| | |
| --- | --- |
| ​Rafa y Dolores. Las personas más amables del planeta. | The palm tree tenderly nursed by Rafa flowering for the first time ever. |
The pool, split from top to bottom at either end.
Our pool was about to break it's back and needed urgent repair. When it was empty we discovered it had been previously repaired with window putty and covered over
with house paint! The pitfalls of buying a property in Spain!
Ginormous staples were needed to hold it together.
While we were at it we decided to take away the ladder and have steps in their place.
Brick delivery.
Piled high with bricks and swinging precariously the dodgy fork lift transferred material from lorry to ground.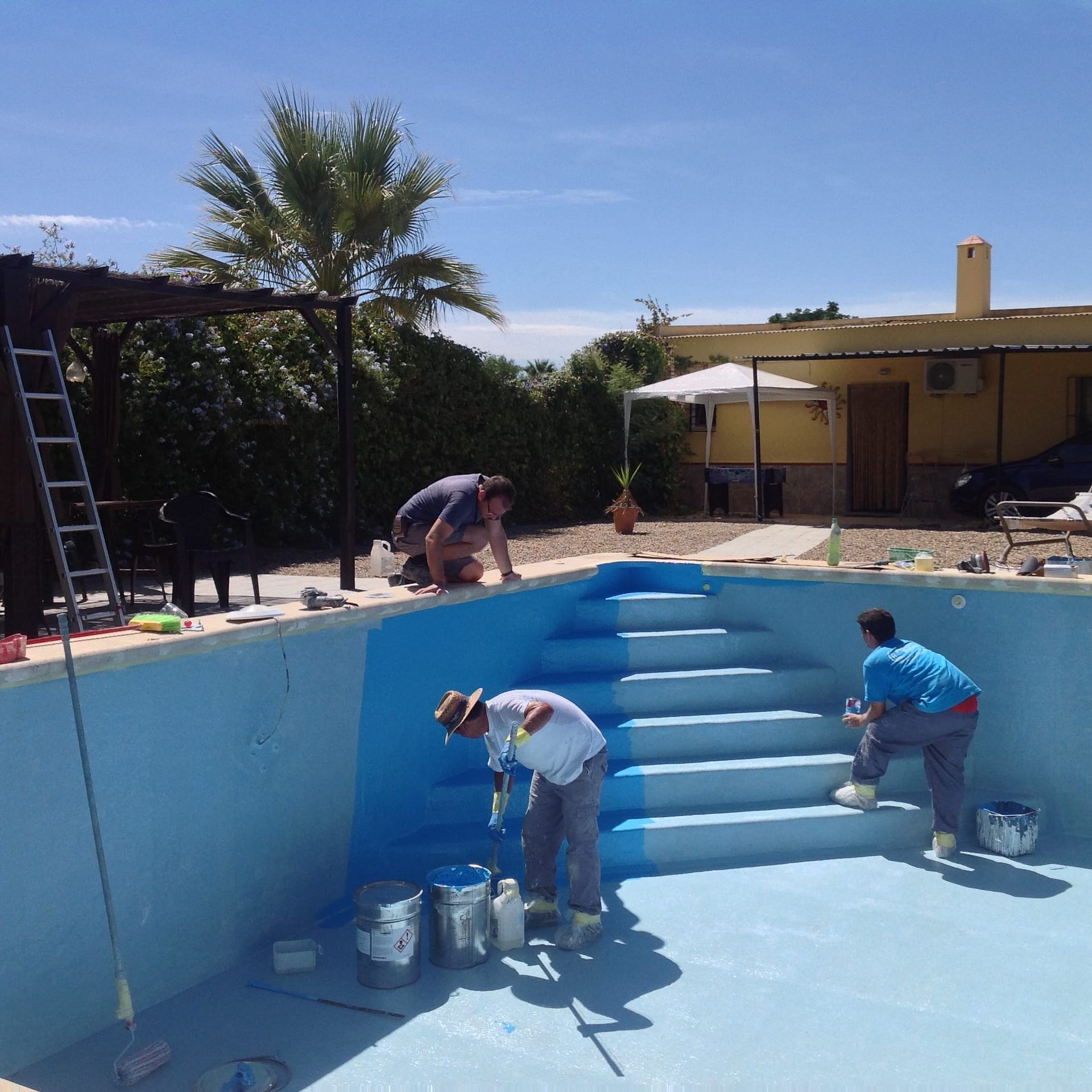 Swanky new steps and a paint job.
An unexpected arrival and an empty pool.
Who needs a pool full of water?
Kids are just gonna have fun!
​
Dog days.
| | | |
| --- | --- | --- |
| Our neighbour's dogs. In the early days the white one terrified me. | Florence and Carmen sunning themselves on the window ledge. | |
​
| | |
| --- | --- |
| "I'm afraid of no dog." Carmen – braver than me on the other side of the fence with Cato. | Florence. With cat-like stealth she crept into our hearts and our lives with ease. |
​The chicken from hell!
| | |
| --- | --- |
| Demon chicken with her brood. | Adrian tempting the chickens back home. |
| | | |
| --- | --- | --- |
| Finally success and then the neighbours returned and threw them back over the fence. | | |
| | | |
| --- | --- | --- |
| Safe again Grandpa. | | |
The Coop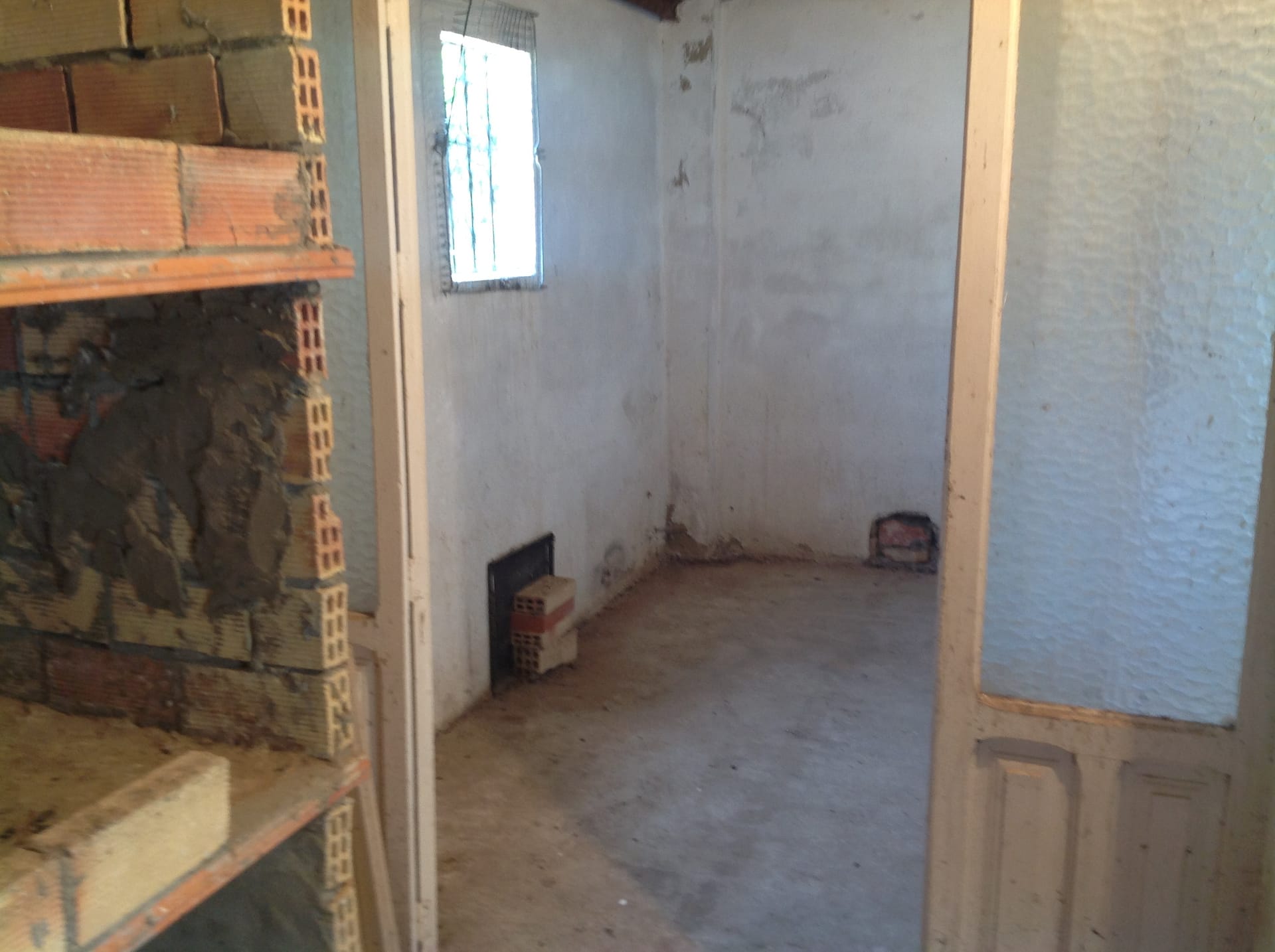 From this…….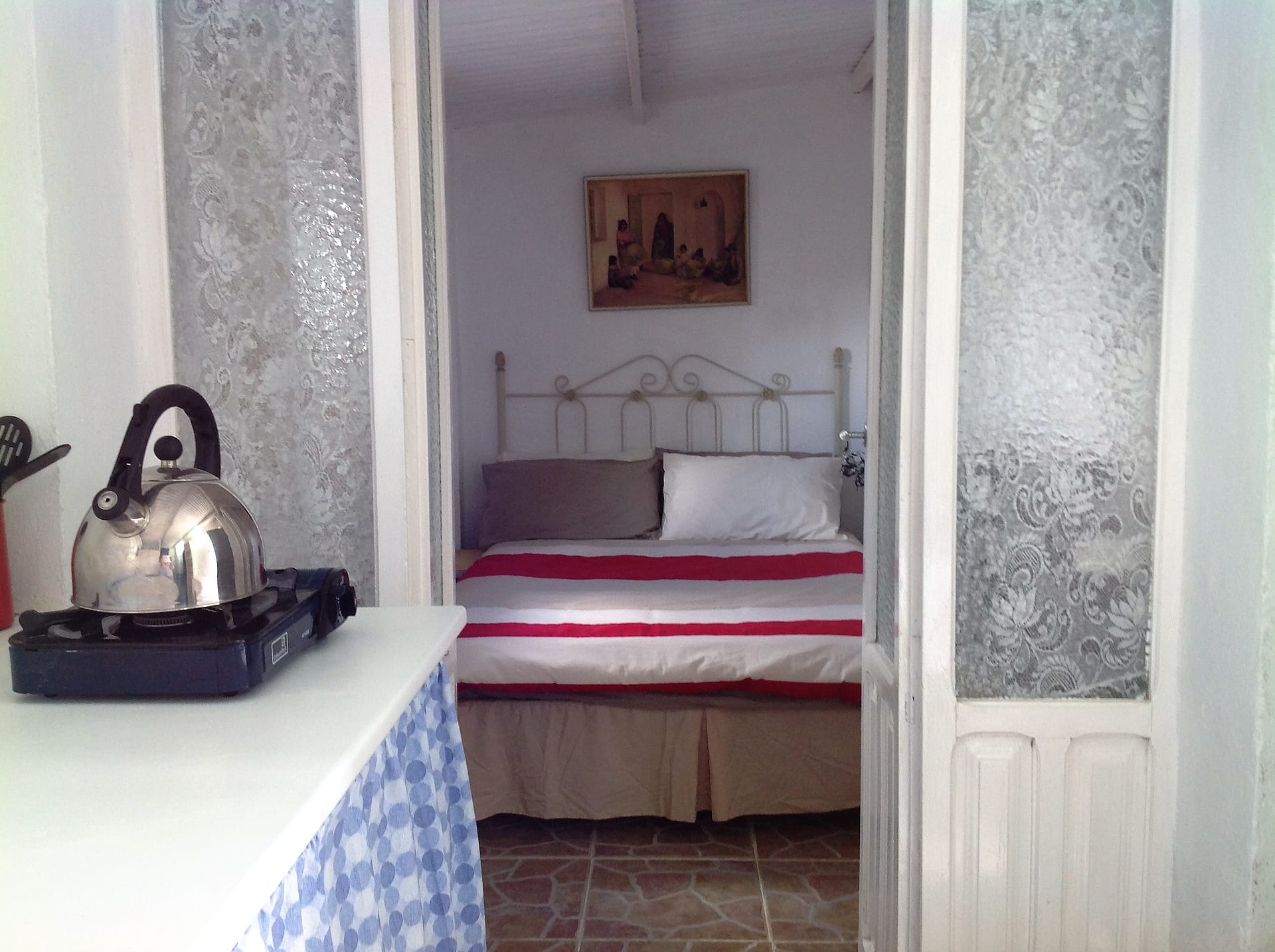 ……..to this.
​​
| | |
| --- | --- |
| We worked | and worked |
| | |
| --- | --- |
| and worked! How much does Grandad love you Christian? | He loves you this much. |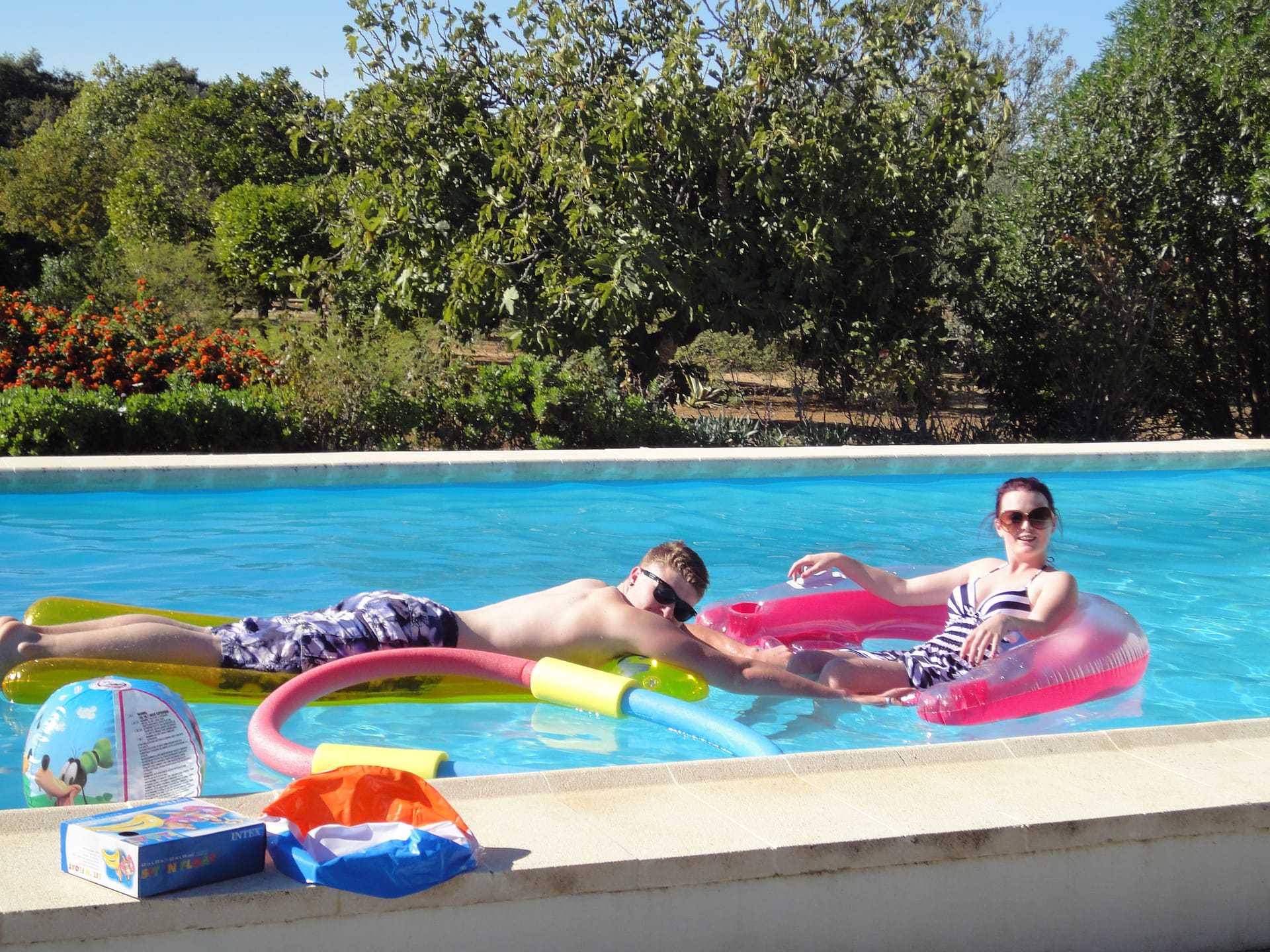 But it was worth it. Christian and Georgia relaxing in the pool.
Testicle Trees

The biggest and greenest pair of cojones you ever did see.
Food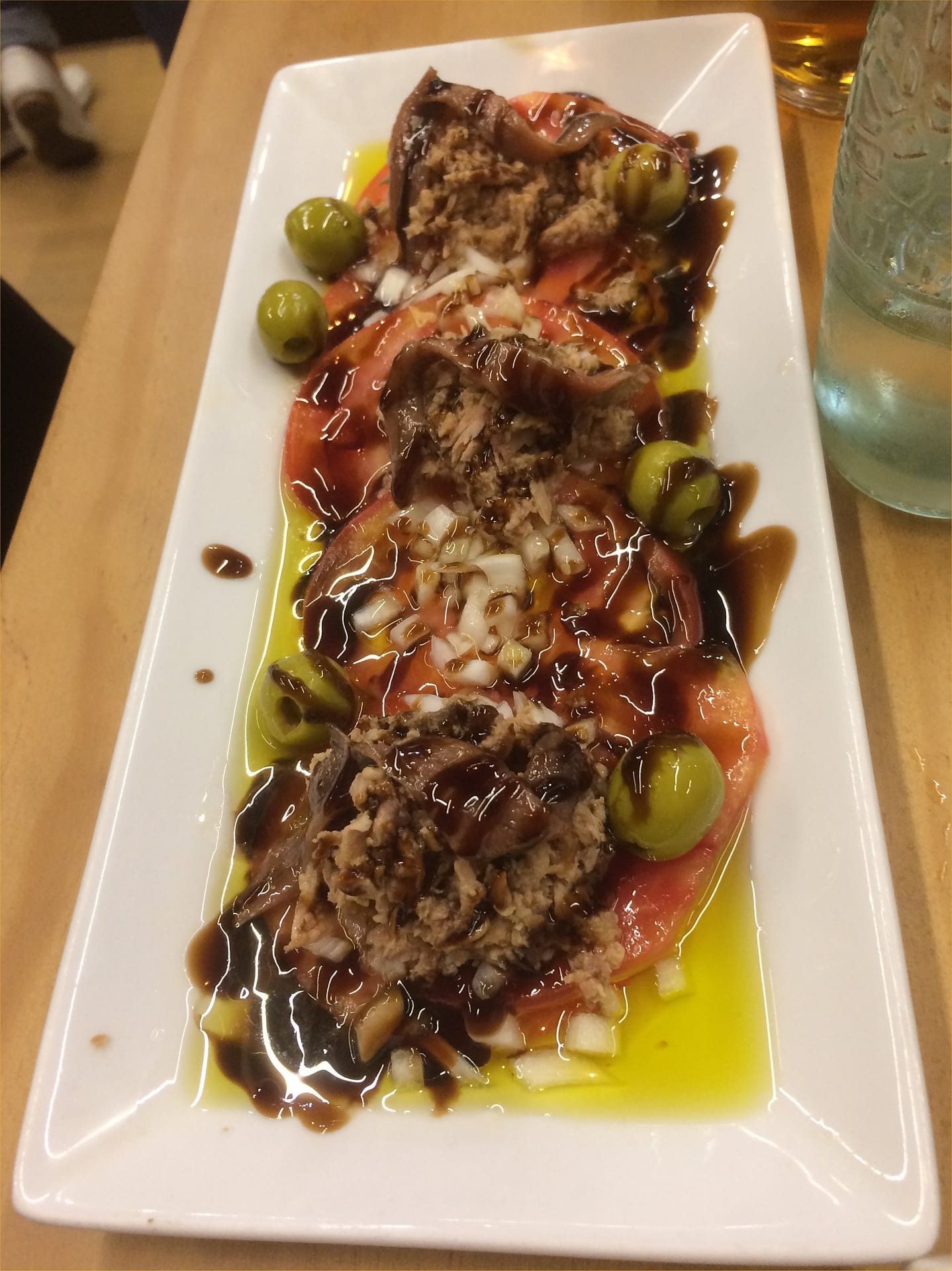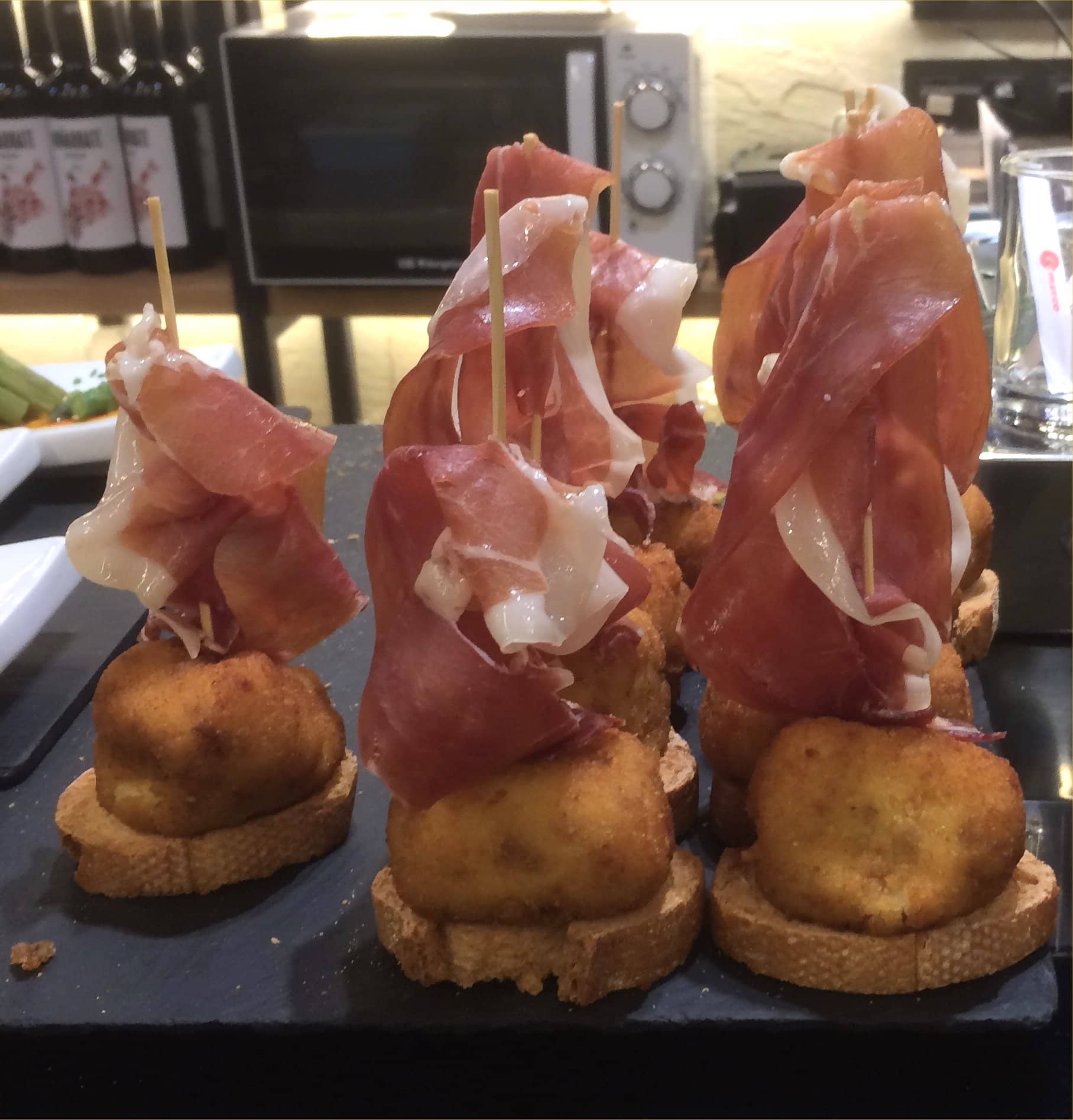 A night out with Christian and Georgia and the tapas kept on coming.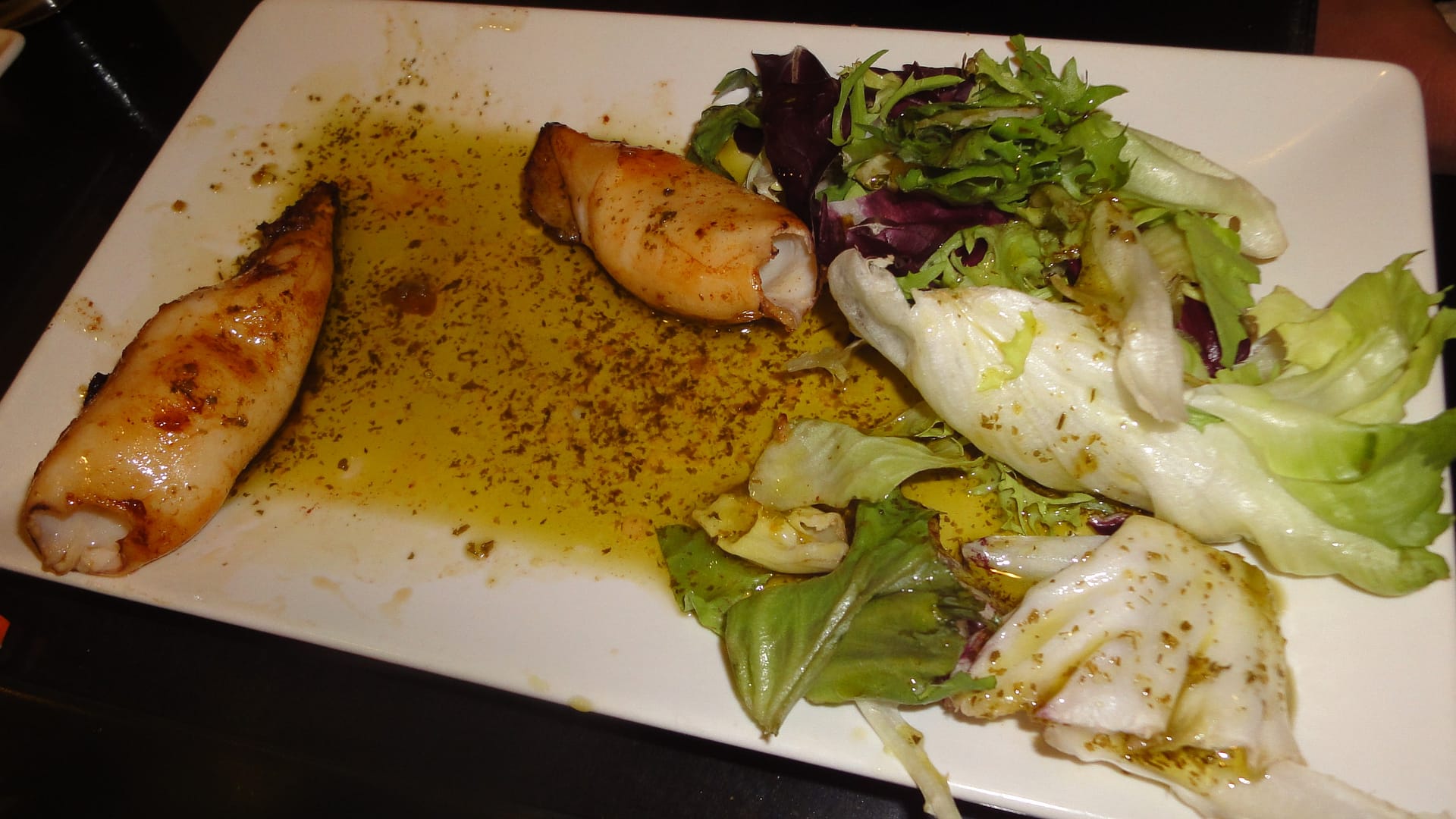 The kitchen wasn't open but the bartender cooked especially for us. Adrian started on this before I had a chance to take a pic!.
| | |
| --- | --- |
| Jamon on display in our local supermercado. | |
The paella meister at work.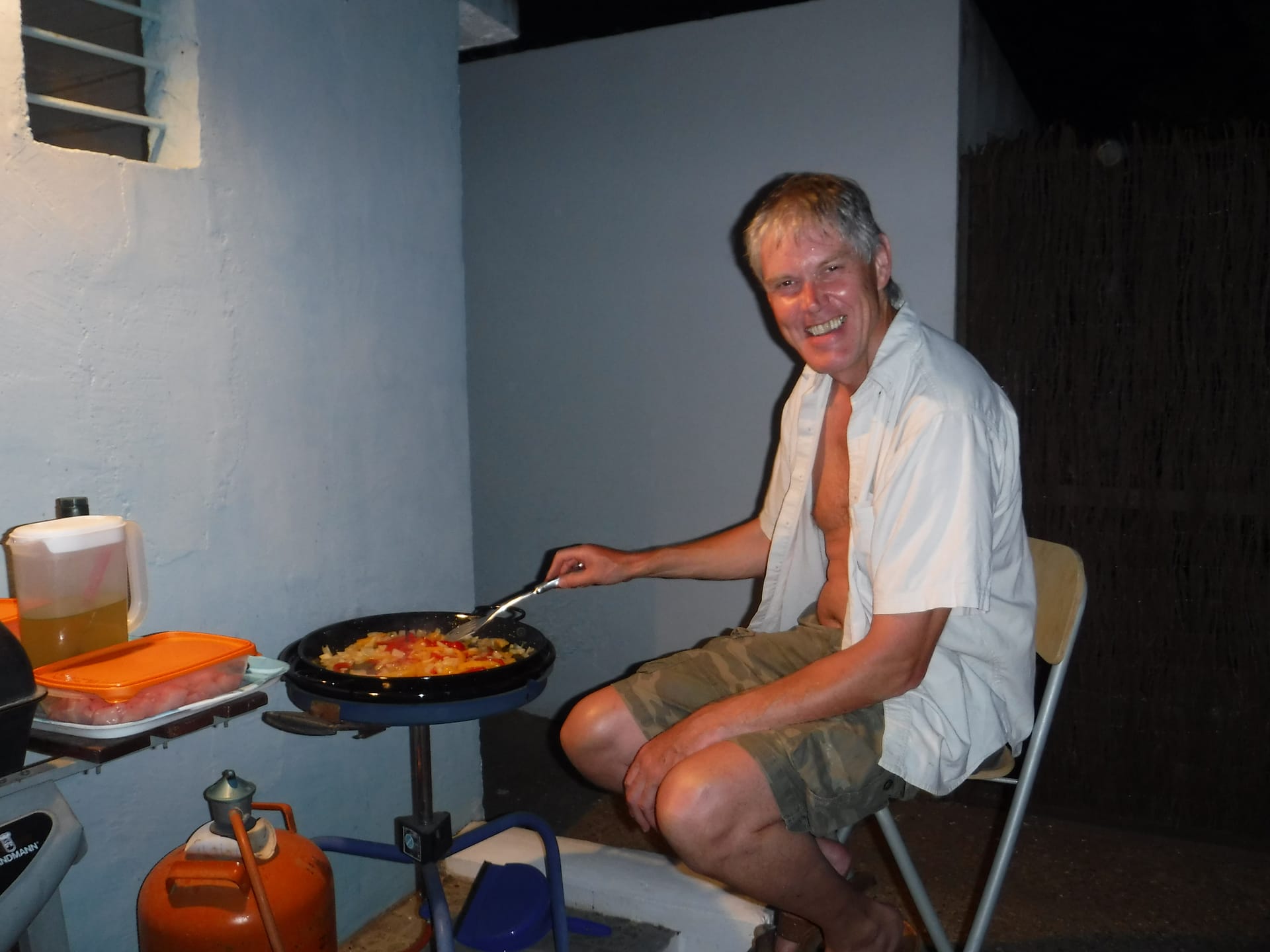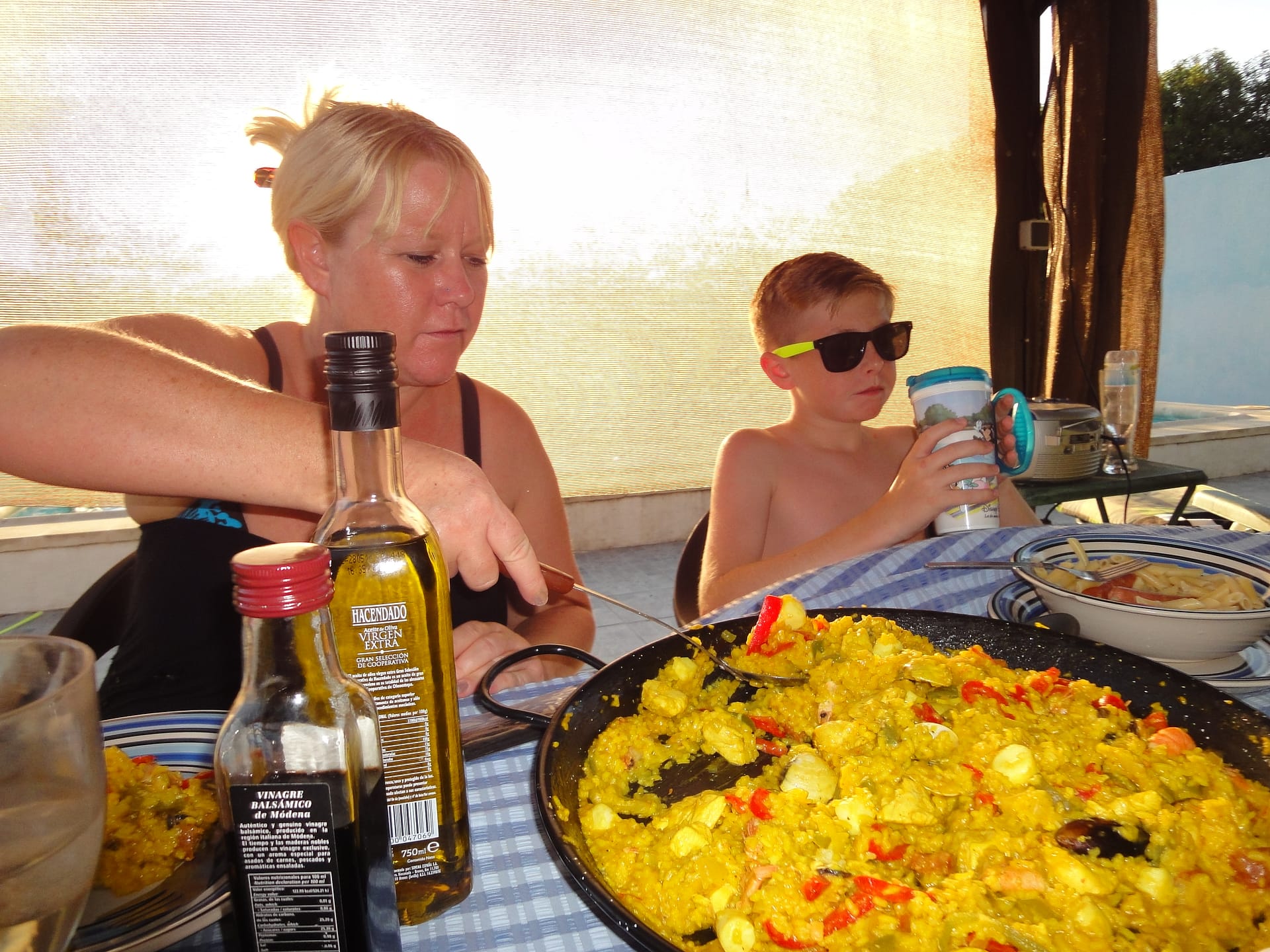 And a delicious result.
And of course wine.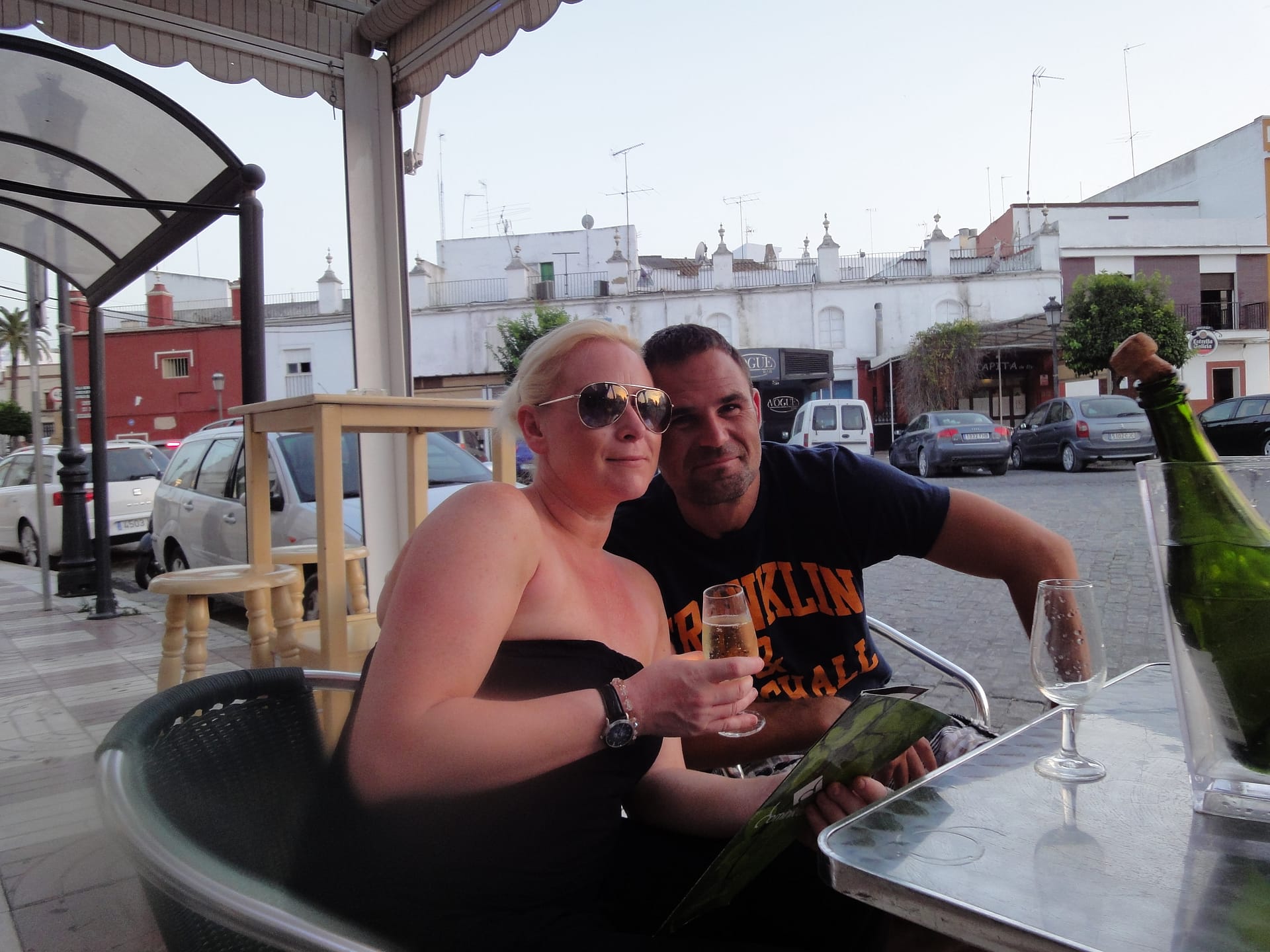 Suzanne ordered a glass of wine and got a bottle! No problem there then.
The Flamenco festival in Ecija.
| | |
| --- | --- |
| | |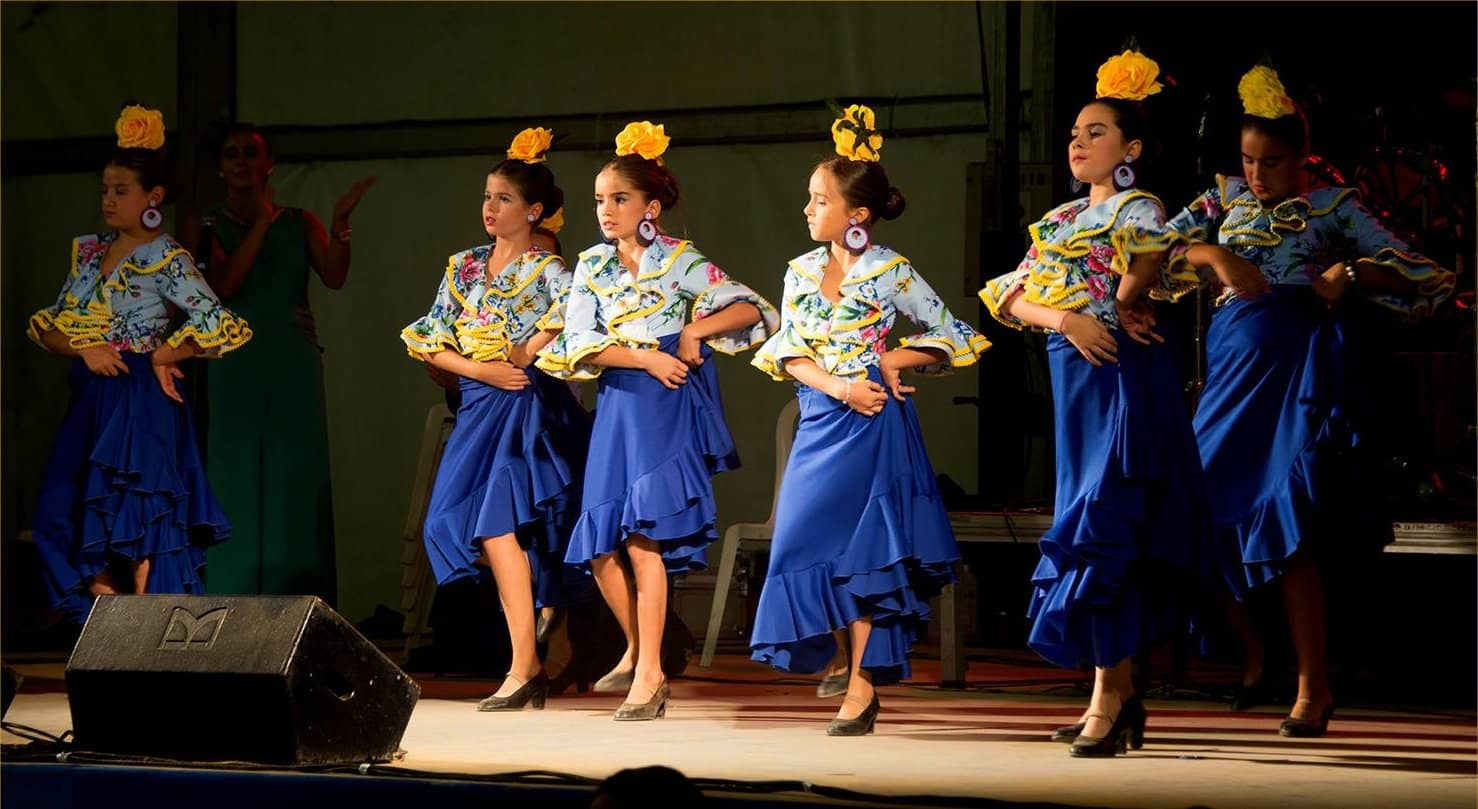 All these young girls danced until midnight.
| | |
| --- | --- |
| Lovely señoritas | |

Our serenader.
Several euros later, he finally agreed Adrian was not a famous Rock star and moved on.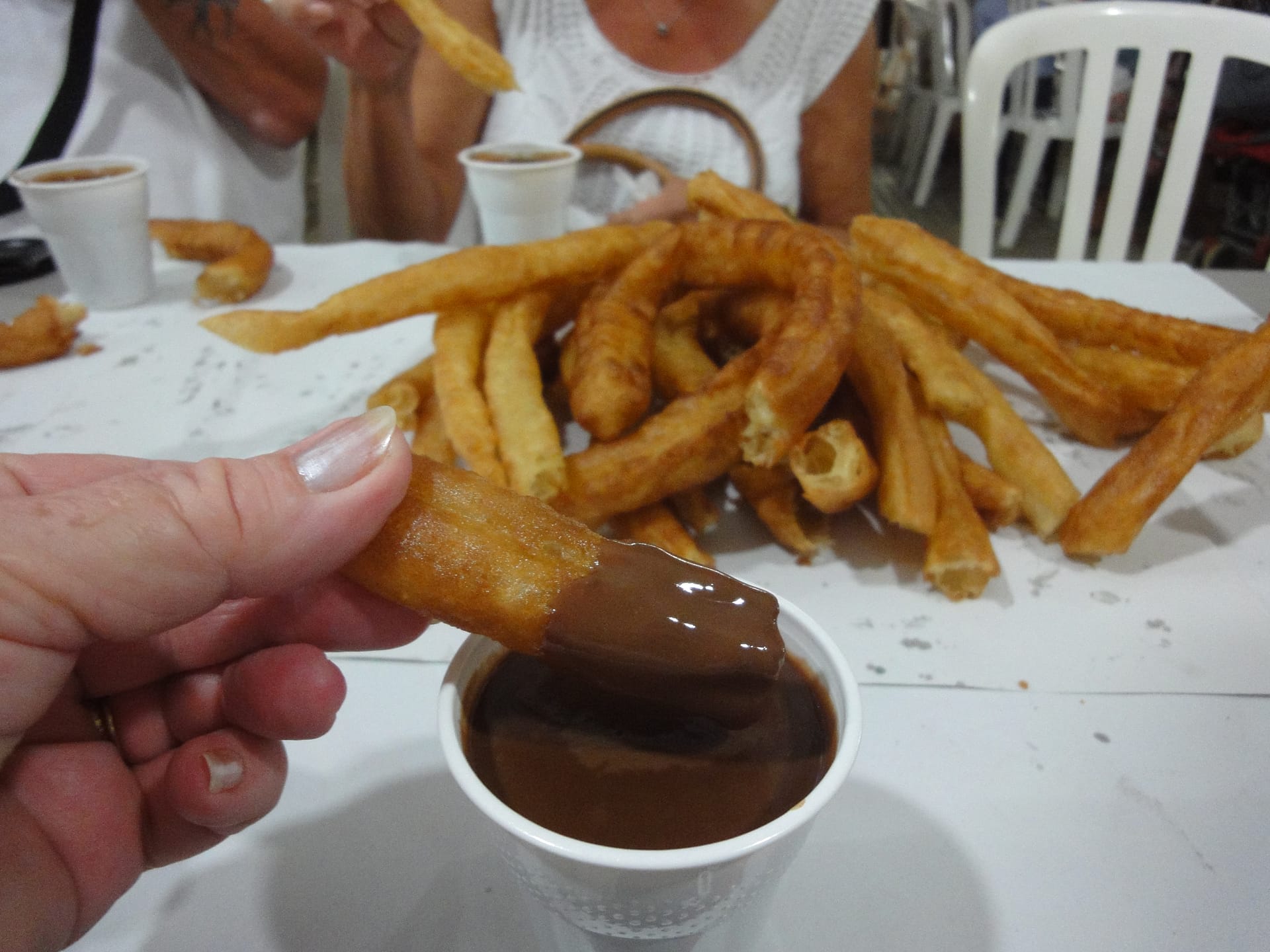 After the feria – delicious churros.
Hunting season
The wasp proof princess.

This was a particularly bad summer and we were plagued with wasps. This was just one afternoon's haul from around the pool.
Elaine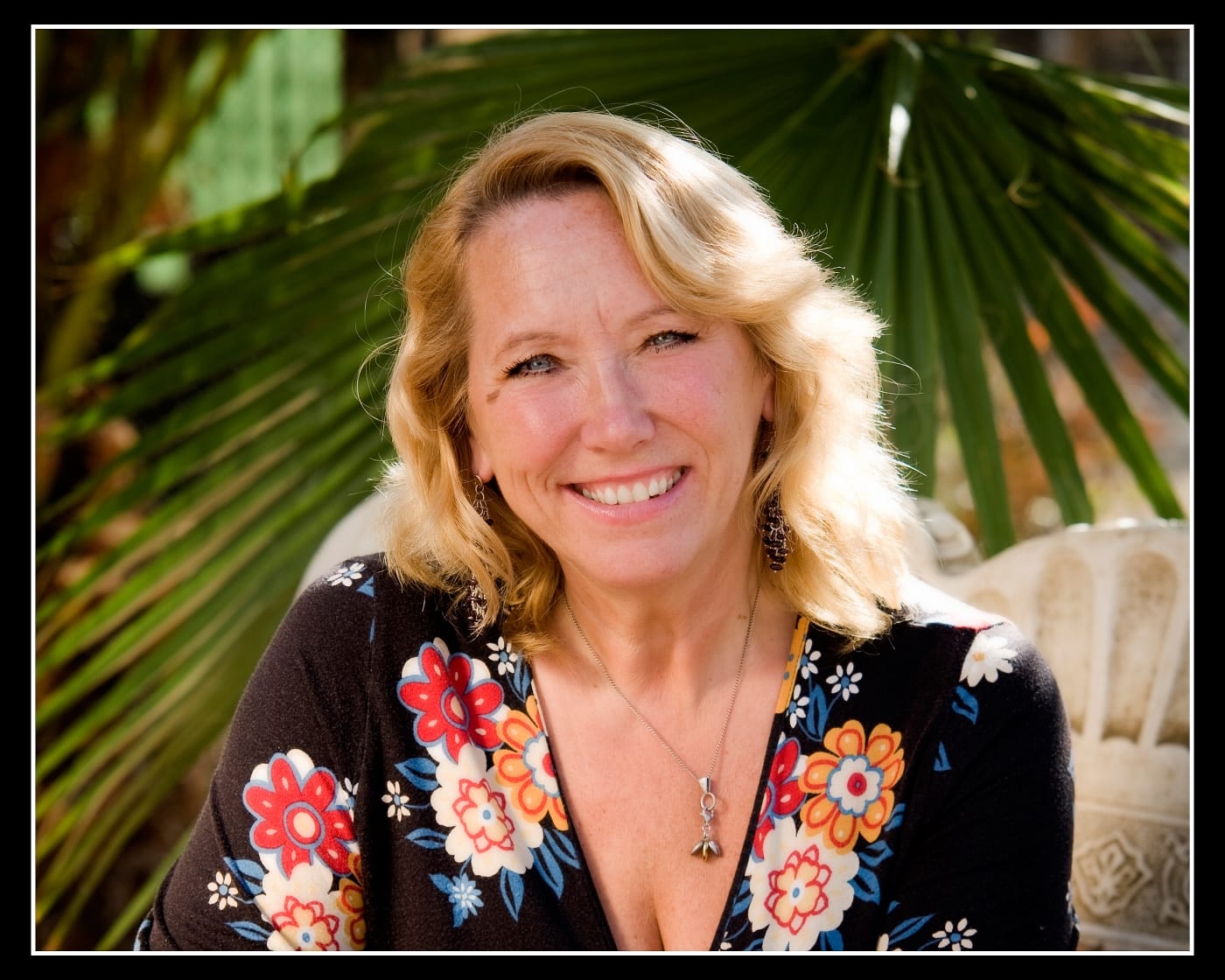 The 'marvellous' Elaine. Beautiful inside and out.
Thank you for visiting. I hope you enjoyed A kiss Behind the Castanets.