Moving to Spain?
Here's a quick guide with Information on my experience of buying a Spanish property, taking the plunge, and actually moving to Spain.
| | |
| --- | --- |
| Our first foray into buying a Spanish property complete with tree growing out of the roof! To say the least it was a "Do-er Upper" | Campo property. |
Introduction to Moving to Spain.
When I had the opportunity to look at the possibility of moving to Spain, I first had to look into the options of buying a house in Spain, i.e. where to buy, in other words what region of Spain did I want to spend my new life in? Whether it would be in a heavily populated coastal area or in a large expat community or perhaps in the campo (living in the country). As I found out, Spain has an incredibly diverse terrain and with a climate of extremes. Some parts, colder than England and others hotter than Hell!. The Sierra Nevada, for example, has snow and a popular ski resort, while a few hours drive away Ecija has the highest recorded temperatures of anywhere in the country and is known as 'the frying pan of Spain.' Both of these areas are in the Andalucia region.
When moving to Spain the language is another point to consider. In other words how good is your Spanish? I have a fairly good grasp of it where as my husband Adrian, struggles to say the least, he would say incapable, but he can get by with inventive hand gestures and such like. Obviously if you are located in a large expat community then people like Adrian would have no difficulty. It's all down to how adventurous you are and what you are looking for. The one thing that I always say is that, even if you only have a few Spanish words, just use them. They will take you a long way. The Spanish are incredibly tolerant and, my experience has been, they will be absolutely delighted that you are attempting to communicate. You may be surprised at how much help you will get.
Your Budget for buying a house in Spain.
Well, everything is relative and depending what area of Spain you are looking for, size and condition of the property and the outside space it occupies, town or country, coastal or inland, the list is endless, just like the country you come from. However, there are a few pointers that may be of assistance to you. Spanish estate agents sometimes have a particular way of pricing their commission. I am not saying there is a right or wrong way, but some charge an absolute fortune for their commission. If you think you have found the house of your dreams on the internet and it  may be just out of your reach price wise or for that matter way over the top, then check with other estate agents in the area via the internet and in an awful lot of cases you will find the same house at quite a few different prices. It is useful to note that the buyer pays the commission, not the vendor so you will be doing yourself a big favour by shopping around.
The first house we bought was, to say the least, a bit dilapidated, or in estate agent speak, it had potential.  The Spanish property market, at the time, was extremely buoyant. We didn't have much cash to invest so be bought a small town house that we ripped out and rebuilt and modernised. There were joys and there were heartbreaking pitfalls, a lot of which, with some better research, could have been avoided.  See my first book, A Kiss behind the Castanets which details the story of our buying a house and moving to Spain.
These days with the Spanish housing market still basically flat, it is still very much a buyers market and there are some extremely good bargains to be had if you care to shop around and aren't railroaded into buying the first house you are shown.
Remember to set your budget limit and stick to it! If you do find your perfect property at the price you can afford, then make sure you visit it at least twice before you make a decision and try to be objective about it. i.e. Do not to let your heart dominate your head!
Location.
A little more information on location of your potential Spanish property.
| | |
| --- | --- |
| Carmona, a very pretty town but expensive to buy property. | Port Lligat where Salvador Dali lived. A two bedroom house would cost you £2000000! |
Generally these are the basic guidelines if you are considering a buying a house in Spain.
The first is an awful lot of people want to recreate that perfect holiday in Spain with long hot lazy days on the beach and an active nightlife to while away the evenings. We all have dreams and of course there is nothing wrong with that, however, as a general rule the closer you are to the sparkling Mediterranean then the more you are going to pay for the privilege of being situated there. Also do not be fooled by an enthusiastic estate agent saying you are only half a kilometre from the beach which maybe correct but you need a chieftain tank to be able to negotiate the track to it.
This brings me to a side issue that is worth a mention, quite a number of properties, particularly in the campo have access to them via a dirt track. In many cases this is fine but certainly it is worth noting that while the property is accessible in the summertime, this is not always the case in the winter months or rainy season as these tracks can get washed away. I know of friends and acquaintances where this has happened. Just do your homework so you don't get caught out either being marooned inside or unable to get to your house.
A second major point is that the further inland you go, then although the properties will be cheaper, there is less chance that English, German, or Dutch etc., will be spoken and that speaking louder in your language or the equivalent of Uncle Albert from Only fools and Horses fame "Vot is your name" is not going to help! Learn a few words at least, as I said previously, they will take you a long way.
A very general rule could be argued that probably the cheapest property range would be a small inland campo house unless it is in a very sought after area of outstanding beauty or close to a large city etc. Next an inland town house followed by a larger country property perhaps with a pool. A small coastal townhouse property would also be in the same price range with a larger coastal property being at the top. There is everything in between with apartments in coastal areas or apartments on golf courses at the coast, as some of our friends have bought, but these tend to be expensive. There is something for everyone and all budgets.
Other issues to consider.
If you can have a builder or surveyor examine the structure of the building before you purchase your Spanish property. Use of a surveyor prior to purchase isn't as common as it is in the UK but Spanish houses come with their own peculiar set of issues and, if you are not pre-warned, you could be in for some nasty surprises.
We bought a wreck, we knew it would need a lot of work. As we were new in Spain and project managing the work long distance we employed an English builder who was also new to Spain and available for work. Along with other issues, which I go into in my book, this turned out to be a mistake and not the ideal answer to the problem. I have no problems with UK builders who have lived in Spain for a number of years and understand Spanish properties. A close friend of mine in Spain is one such builder and he knows about Spanish building work and techniques along with the difference in climate, building materials and Spanish practices. I wish we'd known him at the time. If you can't find a builder who speaks your language and is also gifted with knowledge of Spanish building techniques it is best is to employ a Spanish builder. Personally, from experience, our first choice would be to go for a Spanish builder every time. It will also give you kudos with your neighbours. Employing local tradesmen will always give you Brownie points. In my experience local Spanish builders are worth their weight in gold.
If you can, talk to your prospective neighbours about life in Spain the area you are looking at.
Just like in the UK, have a Spanish legal advisor check ownership of the property before you sign anything. A solicitor will check for outstanding debts on the property. It's worth knowing that any debt held by the previous owner is transferred to the property when it is sold. The solicitor will also check the legality of the property. This is quite a common problem in Spain where a lot of houses have been built without planning permission, sold and then the new owner has had their pride and joy demolished with no recompense! Don't let that happen to you. A good solicitor will stop that heartache before it's allowed to happen.
Finally check what amenities the property has such as electricity, water, gas. Properties in the campo do not always have mains water and rely on well water. There is nothing wrong with this, wells work very well all over Spain but you do need to know that the well isn't going to run dry in the summer months. Powered by an electric pump they are an efficient way of bringing water into the home with the added bonus of no water rates. We are lucky that we have well water for the swimming pool and garden and town water (mains water) for our house and outbuildings. Surprisingly water in Spain is a lot cheaper than the UK but electricity is quite a bit more expensive. Gas for the most part in small towns, villages and out lying campo properties is supplied in calor gas bottles. It takes getting use to but only because we have a gas main supply in the UK.
My two books about buying a house and life in Spain.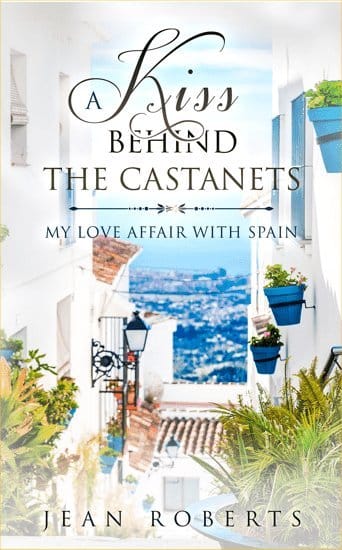 ……….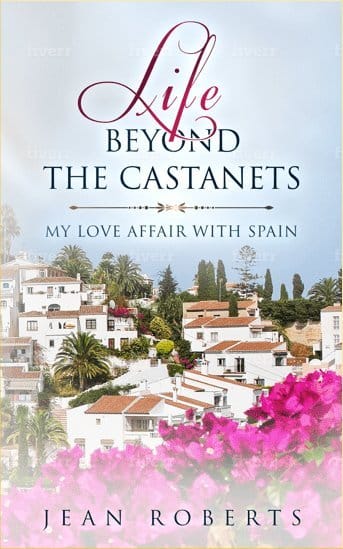 Life in Spain is different, as I explain in my two moving to Spain books, A kiss Behind the Castanets and Life Beyond the Castanets. It is not all sun, sea, and sangria,it has its ups and its downs the same as everywhere else but, for us, the positives hugely outweigh everything else. It's a life we have chosen and we love it. Good luck with choosing and buying a Spanish property and moving to Spain. Grasp the nettle, take the plunge, Just do it!
If I can help in any way I am always happy to be contacted 🙂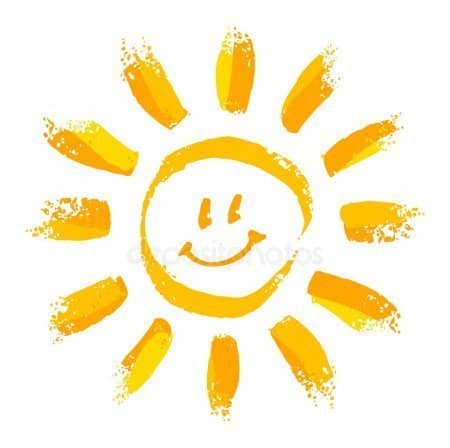 Jean Roberts, A quick guide to buying a Spanish property and moving to Spain books.